Where Entertainment
meets Education
Armstrong delivers the most interactive way for education as never before. We are here to help boost our students' creativity and guide them through their interesting and curious journey in this world. Armstrong provides STEM programs, Science and Math illustrations and more fun interactive programs that help develop our students' characters and enrich their logical and analytical skills.
In all of our courses we present a unique experience that will encourage self-learning and create curious minds towards exploring science and education in a creative and innovative way that will change our students' way of thinking and how they see education.
Student
Roadmap
Toolkit to
The Home
Live Support
Session
50+
Programs
Interactive
Simulation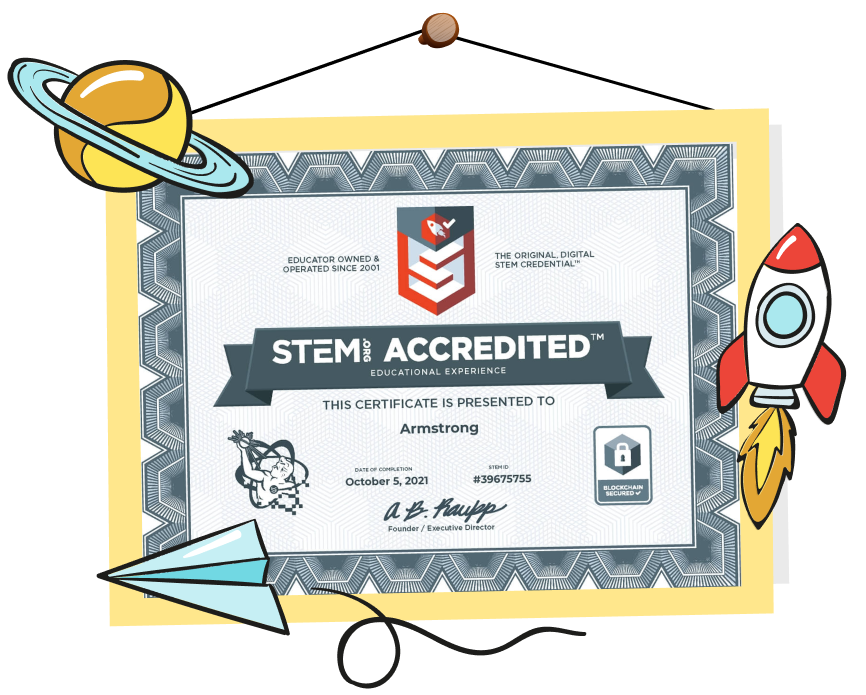 Armstrong Is Proudly
Accredited By
STEM.org
Armstrong is proudly accredited by STEM.org that provides STEM courses; from the age of four till the age of eighteen years old. Exclusively in Egypt, Armstrong is empowered by Engineering for kids.
The Best E-Learning Platform
For Students in
MENA
Guiding Students Through Their Interesting And Curious Journey