Take the first step
to unleash their
Creativity
Armstrong delivers the most interactive way for education as never before. We are here to help boost our students' creativity and guide them through their interesting and curious journey in this world.
Student
Roadmap
Interactive
Simulation
Live Support
Session
50+
Programs
Toolkit to
The Home
Where Entertainment meets Education
Our STEM courses are covering more than 14 fields in engineering, for children from 4 years till 18 years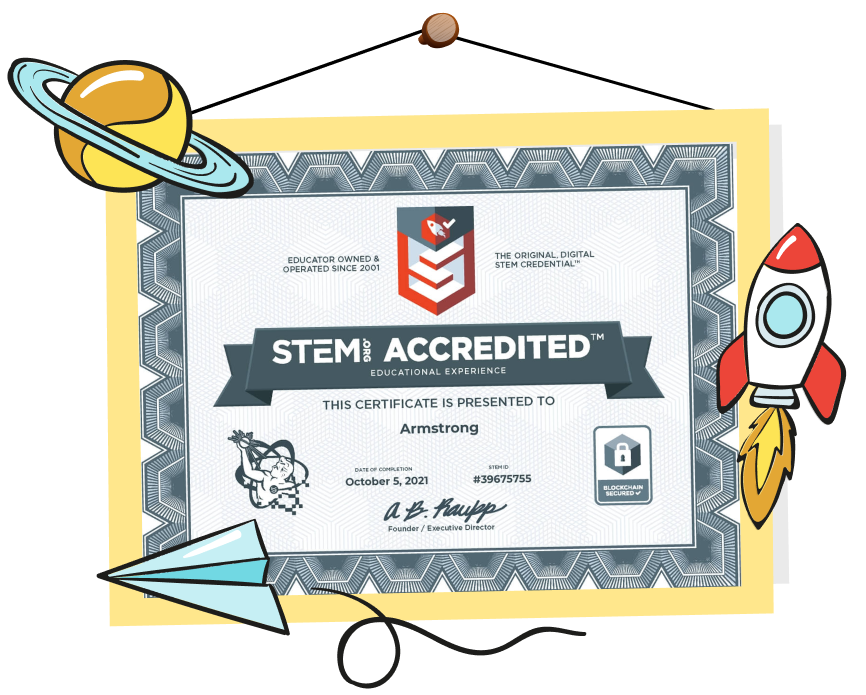 Armstrong Is Proudly
Accredited By
STEM.org
Armstrong is proudly accredited by STEM.org that provides STEM courses; from the age of four till the age of eighteen years old. Exclusively in Egypt, Armstrong is empowered by Engineering for kids.
The Best E-Learning Platform
For Students in
MENA
Dedicated Road Map for

Each Student
One Year Road Map
As we believe in the importance of providing adequate knowledge for each learner, we have created a dedicated program roadmap for each learner that is based on the learners' answers to their online questionnaire designed by our experienced psychologists.